FINANCIAL AND ECONOMIC ADVISORY
Financial and economic advisory
In order to adapt to the current needs of today's entrepreneurs, BT&A Advisory in Wrocław decided to provide its clients with a professional and comprehensive financial and economic consulting service for companies. As one of the few, we meet certain standards and requirements and operate in accordance with applicable laws and regulations, which confirms the high quality of our services.
Analyzes of financial statements
As part of economic consulting, depending on your information needs, we will conduct a number of different types of financial data analyzes, in particular ratio analyzes, comparative analyzes, analyzes of the degree of implementation and deviations from the budget. We carry out all analyzes based on data received from you, and we also search for relevant data for e.g. comparative analyzes. The result of our work will be a report with conclusions regarding the analyzed area.
Business consultancy in the field of mergers and reorganizations
In cooperation with tax advisors and a law firm, we offer you comprehensive support for the processes of mergers, divisions and other forms of reorganization and restructuring of business entities. In particular, the scope of our services includes support in the preparation or assessment of merger plans, divisions and transformations as well as in determining the share / share exchange parity, as well as advice on determining the accounting effects of transactions.
As part of economic consulting for companies, our specialized team, composed of specialists with high substantive knowledge in the field of balance sheet law, finance and taxes, will each time carry out a financial, economic and operational analysis of the business of the entity your company is interested in, tailored to your needs. As a result of the consultancy work carried out, we will provide reliable information, including the identification and quantification of risks and threats in the entity subject to due diligence.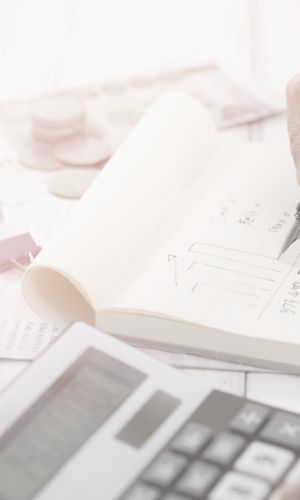 The use of financial and economic consulting is an ideal solution for enterprises that put effective development in the first place while increasing their revenues. The main task of financial advisors working at BT&A Advisory Wrocław is to improve the functioning and financial improvement of business activities by means of proper optimization of operating costs, which is the result of taking appropriate steps.
Taking over / outsourcing the finance director and / or financial controller
As part of this service, based on the experience we have accumulated, we offer you support in the area of ​​finance and controlling, both at the operational and strategic level. Our service may take various forms of cooperation depending on your needs, including advising in the area of ​​finance and controlling, performing tasks in the field of finance and controlling, support in making strategic or operational decisions, ongoing support of the management staff.
Strategic, financial and operational risk assessment for companies
On the way to achieving strategic goals, management boards of companies often face various types of economic threats. Therefore, it is important not only to identify areas and assess the risk, but also to design and implement appropriate control mechanisms. Our specialists, in cooperation with you, as part of their advisory services, will analyze the activities of your company, its goals, and the environment in which the company operates. As a result, not only will the areas of internal and external risk be identified, but we will also propose how these risks should be monitored and what controls should be introduced to minimize these risks.
Valuation of enterprises as well as individual assets
Our specialists will make a valuation of the enterprise / company or its organized part, as well as individual components such as fixed assets or intangible assets, such as a trademark or customer portfolio.
Ongoing accounting and financial advice
We support our clients in interpreting the provisions of the Accounting Act and the International Financial Reporting Standards. We also help in the analysis of economic events in terms of their correct recognition in the books and financial statements. The result of our work, depending on your needs, may be oral or written.
Preparation of financial statements
On the basis of the accounting books kept by you or your contractors, we will prepare both a full financial report for companies in accordance with the Accounting Act or the International Financial Reporting Standards, as well as its selected elements. During our work, we will work closely with the relevant personnel of your company to fully understand the purpose and nature of individual transactions and appropriately classify them under the financial statements.
Analysis of the compliance of existing financial and accounting solutions with legal requirements
At your request, we will review and analyze the existing financial and accounting procedures in terms of their compliance with the relevant regulations. As a professional economic consultancy, we will prepare a written study indicating the facts, relevant provisions regulating a given issue, and indicate possible areas of non-compliance and propose our recommendations on how to remove them.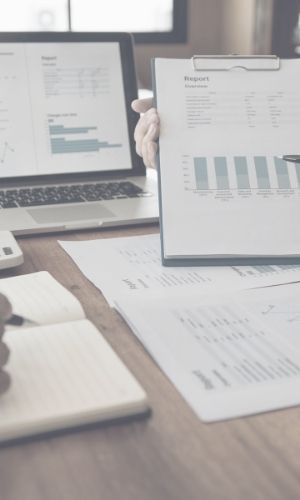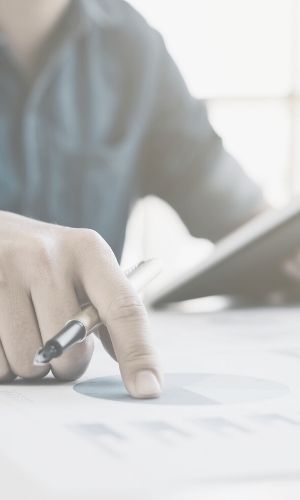 Development and improvement of existing accounting procedures for companies
We offer counseling and assistance to emerging companies in the preparation of accounting procedures and the development of accounting principles tailored to their size and specificity of activity. We also support our clients in the implementation of the best practices with regard to accounting procedures. At your request, we will analyze the existing procedures and indicate their possible imperfections and we will work out, with your participation, the best solution.
Transforming financial reports prepared in accordance with Polish accounting principles to other standards
Based on our many years of experience in auditing financial statements prepared in accordance with accounting standards other than Polish, we will, at your request, transform the statutory statements into statements prepared in accordance with the accounting principles of other countries, as well as the specific standards of capital groups to which your companies belong
Training in the field of Polish accounting principles and IFRS
We will conduct specialized trainings for you and your employees, covering selected topics in the field of Polish and international accounting standards. As part of the training, we offer not only theoretical knowledge, but also numerous examples tailored to the specifics of your company's operations.
Implementation of IAS / IFRS
As professional advice, we support our clients in the process of transition to IAS / IFRS by:
project supervision

analysis of the accounting and reporting system in terms of the identification of differences between the current policy and IAS / IFRS along with the definition of acceptable principles in the field of IAS / IFRS

support in estimating differences in value, in particular with regard to fixed assets

developing templates of financial statements and accounting policy

support in adjusting the organizational structure and IT systems to the new reporting requirements

conducting trainings on IAS / IFRS for employees
What distinguishes us is an individual approach to each of our clients. We do not operate according to standard schemes used by other companies, and our action plan is based on the use of a proprietary patent that brings the intended results - in a quick, safe and, above all, effective manner.